March, 2018 —
First things first, buy the hat. You need an adventure hat. It's non-negotiable. As soon as you put it on, you're basically Indiana Jones already. Adventure hats vary greatly depending on how cheap you are, but let's call this $50. I spent $20. I'm cheap.
Now, let's get into character!
Principle: Thou shalt tilt at windmills.
You're going to want to pick up some adventure books, for free, at your local library. I recommend Huckleberry Finn. There's a few chapters in Huck Finn where he describes how Tom Sawyer never saw things as they actually were, but instead as how he imagined them to be. That needs to be you. It's not a Sunday-school picnic over there, it's a caravan of Arabs and Spaniards!
This is how you have a proper adventure in modern times where the real world lingers in your periphery, and where your day job is only a phone call away. Set all that aside. You're not Bob the Accountant. You're Bob the Adventurer! You have to be ready to go out in the mountains where you can fight your imaginary foes without distraction. Oh, and you have to have imaginary foes. This is a must. You need a Belloq.
Don't skimp on this research. A proper adventurer has watched all the movies and read all the books to the point where every rock carving and every blaze on a tree is a quiet reminder that the Hovitos are near. The adventurer knows that there are treasures around every corner, and everything that glitters is, in fact, gold. Imagination is always free.
You'll need a treasure map. You should draw it on the back of parchment paper, in blood, but not in real blood, just use red ink and "let on" that it's blood.
Adopt the vocabulary. Get in the habit of asking people, "Do we have an accord?" Tell people at the store that you're on an "expedition to find the milk". Refer to yourself as a knight upon a holy quest, because you are. Identify amongst your friends the cleric, the wizard and the rogue. You'll need those guys. Refer to them as "party members". Speaking of which…
"It's dangerous to go alone! Take this."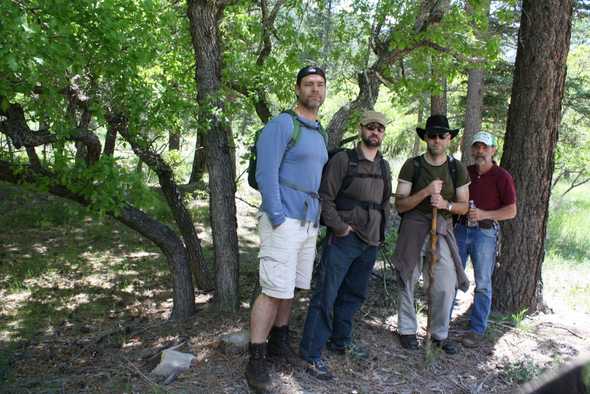 Zelda fans just nodded in approval, but it's true. Bring your friends. Bring friends because they may chip in for gas and beer. If you don't have any friends, bring your family. If your family doesn't want to go, bring your dog. If you don't have a dog… steal one from the shelter! You're a bloody pirate!
Let's hit the open road!
You can fly just about anywhere in the United States and be there in a few hours. That's fine if you're on vacation. But you're not. You're on an adventure! It is worth your time to see the country as Kerouac intended, through a bug splattered windshield. Even if you live in the Rocky Mountains, you should fly out to the East Coast just so that you can drive back. There's so much raw America out there, and at least once, you should see it by car. For the adventurer on the cheap, most of your savings is in skipping planes and trains in favor of the automobile. You can pile all of your party members in, and take your gear, saving a ton of money.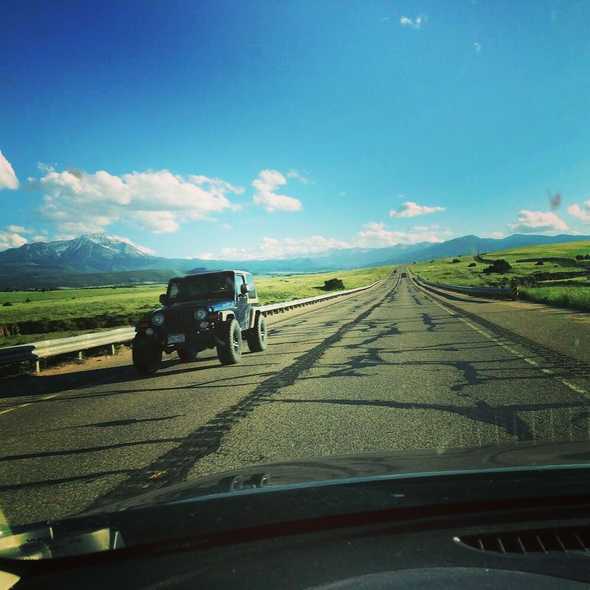 You also want to go camping, and not like "camping" where you sleep in an RV or a cabin, but more like how the Boy Scouts and homeless people do it. You want a proper tent, or sleep in your car. An adventure is not a pampered night in a warm bed. It's a starry night in the middle of nowhere. Ever hear of Paxico, Kansas? Me neither, until we pitched a tent there at a little farm by the tracks. A train blew by around two in the morning. Nothing else like it. It's pretty much in the center of the United States, too, and now I can say I did that. The next night we camped at the Orilla Verde in the Rio Grande Gorge. Back east, it's instant adventurer-cred to say you slept by the Rio Grande. It's an amazing experience.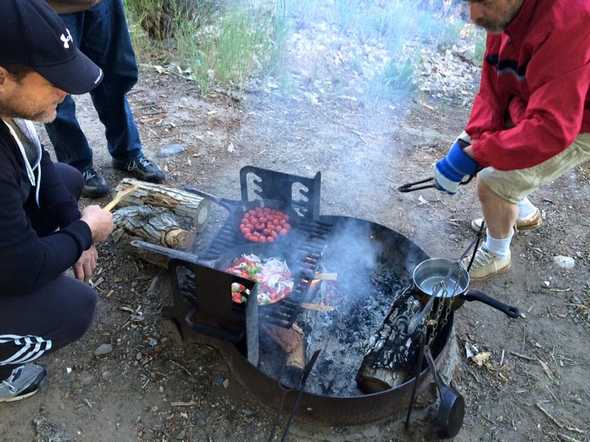 Depending on where you are, camping costs can range from $0 (ie. a Walmart parking lot) to maybe $20 a night, if you go primitive, and at that price you might even find a shower. Get used to sleeping on the ground. You're an adventurer! Avoid those KOA sites, they're just a bunch of RV'ers watching movies and keeping you up all night.
Now that you've got a rough outline of what your adventure might be, let's fill it up!
A thousand MacGuffins.
"Something hidden, go and find it." This is the clarion call for every explorer. It is the thing that drives us forward. Somewhere out there is a treasure chest of gold and jewels, just waiting to be found. It's the ultimate prize. But, wait, there's more! The true adventurer accepts all quests offered, and in absence of any, makes one up. A MacGuffin can be anything, and you should always have one at the ready.
The adventurer says, "Heck yeah!"
There are thousands of offbeat attractions and strange discoveries waiting for you all across America. Many are free. Visit RoadsideAmerica.com and plan ahead.
While your treasure awaits in the Rocky Mountains, somewhere north of Santa Fe, your adventure starts the second you walk out the door.
A couple more tips…
Take the small car.
Ain't no shame in it. I have a tiny black Nissan Versa SV, the cheapest car I could get brand new. It's got a 1.6 L 4-cylinder engine. I know you're jealous. On the open road people pass me by, but who's the bad ass who can squeeze his car between two double-parked monster trucks at Walmart? This guy. A compact car is exactly what you need for adventuring. It forces you to travel light, and what you can't cram into that 14 cubic feet of trunk space, you don't need. The goal is to stretch each gallon as far as it'll take you. Not much comfort, but when you've got 3,000 miles to go round trip, $300 in gas is a steal.
Rent the big truck.
Once you get to where you're going, ditch the car and rent a 4WD. Less than $100. There is nothing more fun than a 4WD truck in the Rocky Mountains. In fact, if you don't have that truck tilted at more than thirty-degrees at some point, preferably sideways, you don't get to call yourself an adventurer. Think ATV trails. Don't worry. It's not your truck. It's insured. Once you get that truck, you go take that mountain. Find some sketchy road, and drive that thing up to the top! Don't forget your camera.
Mingle with the natives.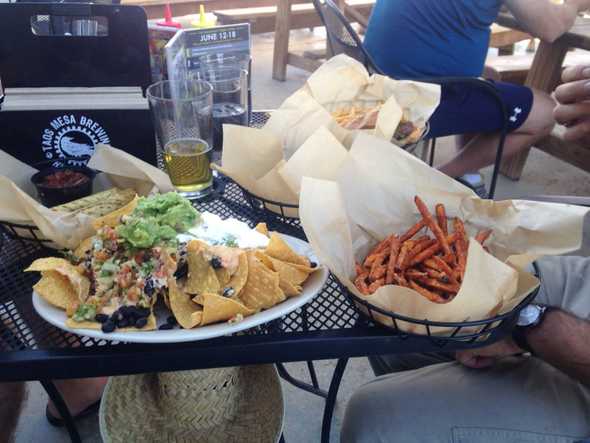 Find a local bar. Strike up a conversation with the locals. You'll be glad you did. Every good adventure story begins at the Tavern. Don't be shy. You tell those folks exactly what you're there for. You've come red-eyed and weary across a whole continent to pluck Forrest Fenn's gold right from under their noses. They'll laugh and say they know exactly where it is too. When you ask why they haven't gone and gotten it, they'll mutter some excuse about being too busy. Muggles are funny that way.
Buy some trinkets.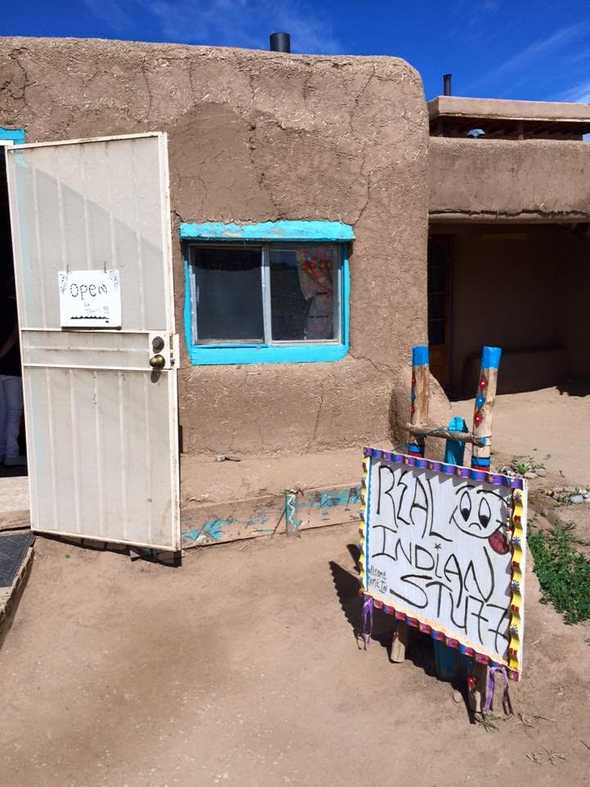 Make sure they're authentic. $100-$200.
And finally…
Be prepared. That's my motto.
Total cost: $500 on the low end. $1000 at most. Cost sharing will get it even lower, but don't go so low that you aren't having a good time. Treat yourself. We're not savages.